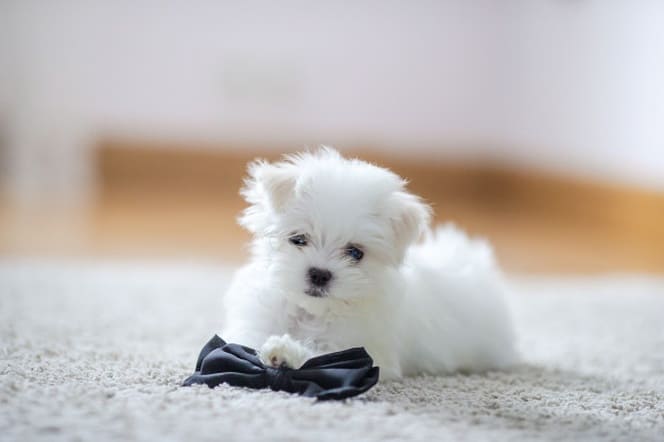 If you're planning on bringing a new dog home, you have to be aware that it's a huge milestone for both you and your new friend. Regardless of how old your dog is or what its condition is, your home will become its home as well and you need to make sure your puppy really feels at home there so you will need to prepare to bring a new dog home.
It's normal for both you and the dog to be apprehensive and a bit anxious, but if you prepare everything properly, such feelings will soon disappear. To help you prepare for the big day, here is a list of all the things you need to consider and do before you introduce your four-legged friend to its new home.
Prepare everyone in the house first
A decision to adopt or buy a dog shouldn't be taken lightly. Everyone living with you should agree with it and accept their share of responsibilities. It's vital that you sort such things out before you bring the dog, so that the dog can learn who is charge of taking it out for walks, who feeds it and who plays with it.
While the roles might change and your dog will be only too happy to see that there are many people looking after it, it's important that everyone has clearly defined roles when it comes to the dog. Needless to say, love and acceptance are expected from all members of the household.
Buy everything you need
If this is your first dog, chances are you'll have to do some shopping. Luckily, there are pet shops everywhere now and you can also order all the items online nowadays. Your dog will need food, bowls for food and water, toys, treats, a bed or something that suits its needs, as well as a leash and a collar. If you're adopting a dog from a shelter, find out which food the dog has been eating, so that the transition isn't hard on its tummy.
Choose a reliable vet
Your dog will need to be checked regularly, which is why you have to find a local vet you trust, who will make sure you never miss annual check-ups, vaccines, etc. You should also locate the closest 24-hour emergency animal hospital and have their number written somewhere where everyone in the house can easily find it or see it (a note of the fridge is a good idea).
Make your backyard safe
If you have a backyard, like most Australian homeowners, your dog will simply love it. However, there are quite a few things you should do before you let your dog run around freely. To begin with, you need to declutter your backyard and remove all the junk you've been collecting all this time. Perhaps it's a good idea to hire a company in charge of efficient rubbish removal from Sydney to take all the trash. Next, make sure there is a fence all over the yard, so that your dog can't escape. Finally, make sure there is a sheltered nook somewhere, where your pet can hide from the sun or rain.
Dog-proof your house
Dogs are curious by nature and while people say that curiosity killed the cat, many dogs have suffered serious consequences of their behavior. All the chemicals should be placed on high shelves, while electrical cords should be taped to baseboards. Also, there should be nothing your dog can choke on in its vicinity. Make sure you put such items high enough, so that the dog can't reach it, even on their hind legs.
Tempting trash
Believe it or not, some garbage can really harm your dog, especially if you're bringing an adopted dog who may be used to scrounging for meals. It's not only rotten food that can be dangerous, but there might be some cooked bones that can splinter your dog's intestine. Also, it might choke on some other items in the trash while trying to reach that tasty-looking leftovers.
If you really want to create a great home for you dog, you should prepare everyone and everything for its arrival. Safety comes first, which is why you have to make sure your dog is not in danger while staying either inside the house or in the yard. After that, it's mostly about common sense and a lot of love. If your dog feels safe and loved, you'll be able to enjoy many happy years with it and create some amazing memories.