Pet store owners need to have every single animal and their owner in mind when promoting and growing their business. But what's the best way to do something like that? Well, good marketing and promotions can do wonders for your business and they are as rewarding as they are important.
And with some creativity and love towards animals, they can be super fun for you, your employees and the entire community of animal lovers. If you lack some promotion ideas, here are some of the best ideas that will put your pet shop business on the map.
Organize a cute fashion show
If you want to do something fun for everyone involved, organize a fashion show for pets and owners. While Halloween is the obvious date, you can also choose other holidays like Christmas or Independence Day. Use this event to pronounce winners and give away prizes and gift cards to best-dressed pets and owners. And don't forget to take plenty of photos for your Instagram page.
Create a good Instagram page
While we're on the subject of Instagram, make sure not to neglect your page. People of Instagram love cute pets, so your page has the potential to blow up very quickly. And Instagram is basically free marketing space for your business. Make sure to use all the cute shoppers that come to your store and ask their owners whether you can snap a few cute photos for your page. Most will say yes, because who can resist a temptation to become a celebrity pet owner!
Invest in SEO
SEO is one of the best ways to reach the right kind of audience no matter what kind of business you run. This way of marketing is especially popular in well-developed countries like the USA, Australia and East Asian countries. If you find good SEO experts, you can expect big growth in traffic without any effort on your side.
For instance, experts in SEO services in Hong Kong specialize in helping small and medium-sized businesses with their websites optimization in order to gain better exposure. Experts will ensure you can focus on other aspects of your business while they work towards reaching a good audience.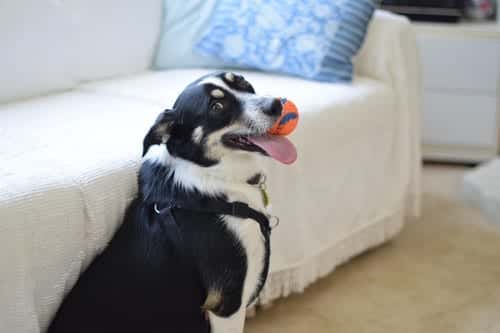 Connect with other local businesses
If you build a good relationship with local businesses and offer free advertising, they will probably do the same for you. For instance, you can partner up with vets, pet hotels, groomers and pet training schools in your area and provide your customers with useful information. Additionally, you can create small packets of treats with your logo or business card attached and distribute them to pet-friendly businesses like banks, coffee shops and restaurants.
Create a dynamic shopping experience
Pet owners love their pets more than anything in the world and they all want just the best products for their animal companions. So, you must do exactly the same and show that you care as well. What you can do is start offering bundle packages that will promote new products and provide customers with more affordable prices.
For instance, you can run a promotion deal on dog and cat food cans and pouches. If they buy a dozen packs of any type of food, they can get a discount of 10%. This allows people to vary their pet's food, try different brands and still get a good discount. Your shop will move more product while your customers will be rewarded with deals—it's a win-win.
Give out samples
You can start offering free samples of food or treats with every purchase in order to encourage customers to try out certain products and build customer loyalty in the process. Everyone loves little freebies—they won't cost you much, but they will do wonders for your business.
Put out a calendar
Calendars are a great way to advertise your business, especially if people choose to give them to their friends and family. You can organize a small casting for pets and let puppies and kids go wild as you snap priceless photos. Another thing you can do is partner up with an animal shelter and do a small calendar photoshoot. This way, you will both promote your business and do a huge service to animals and the entire community.
So how to promote your pet shop business? These strategies will promote your business in all the right ways and help you build a faithful customer base that will return to your shop time after time. Keep these tips in mind and watch as your business grows!