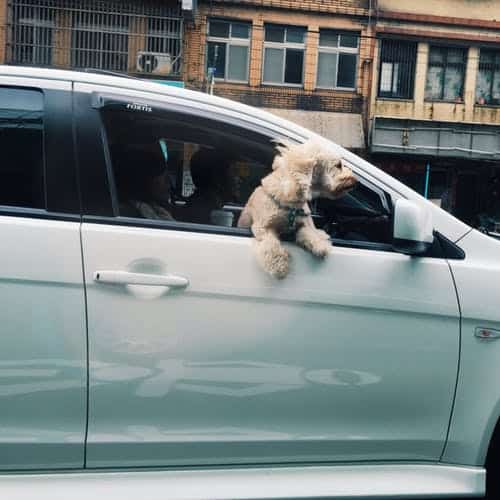 Once you've crossed the invisible line that stands between a pet owner and a dog's best friend, you know that your next holiday will definitely include your fur baby. If you decide to take your four-legged buddy with you on your next roadtrip, you may as well consider New Zealand, as an amazing destination that will turn your vacation into an adventure for both you and your dog. Here's what you should know.
Buy a dog seat
Just like babies and toddlers, your dog needs a safety seat or car travel belt that will keep it safe during the ride, allowing you to focus on the road. Since they want to cuddle with us all the time, you can't allow your pet to come over in the front, risking it to activate or deactivate a car feature or even knock your car out of gear. Even worse, in case you need to brake suddenly, an unsecured dog is easily propelled straight into the windscreen. If you're taking the whole family, consider putting your pet in the cargo compartment, altogether with its bed or blanket. A lot of dogs find sleeping a good way to get over the motion sickness.
Know the limits
Whenever you decide on taking a road trip with your dog, you need to consider things that you can and can't do, and find the alternatives for the latter. Many dog owners claim that traveling with dogs has forced them to hunt for dog-friendly places, which in return lead them to lesser-known spots that they wouldn't have found otherwise.
By researching the Internet for dog-friendly places you'll be able to tailor your road trip around them and avoid the others. There are plenty of such localities on both North and the South Island. For example, just north of Christchurch is the Groynes part where two spring-fed streams allow your dog to take a dip, and there's also a picnic and BBQ area so the whole family can enjoy the beautiful outdoors.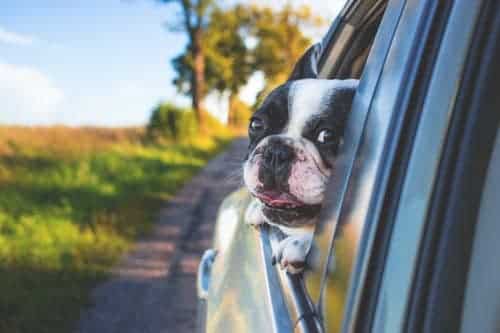 Chose the right car
A dog-friendly car is the one that has a roomy interior, seats that fold down, and has low ride height so that they can get in and out easily. Jumping in and out of cars with high clearance is especially stressful for older dogs. On the other hand, if your dog is bigger, a spacious SUV with a lot of cargo space will be perfect, as you'll be able to fit your pooch comfortably, along with all the water, food, treats, towels, and all your bags.
One way to make sure you have a right car is to pick one through Avis Car Rental service. They have an extensive fleet ranging from subcompact electric hatches to minivans and large SUVs. Just keep in mind that when it comes to returning the car, 'some hairs' is more than the next customer would want. Before you return the car, take it for professional vacuuming and deodorization.
Stop for regular walks
Every hour or so of driving you should stop to let your dog go to the toilet and a quick walk. Especially in summer, avoid leaving your dog in a parked car, as you risk the heat stroke. This can be especially frustrating at beaches, such as those around Coromandel.
Actually, most public beaches are off limits to dogs between 9am and 6pm, and having your dog stay in a hot vehicle while you're enjoying a cool breeze or a nice swim is no fun at all. If you have to, at least make sure you park in the shade, buzz the windows down and make sure your pup has plenty of water.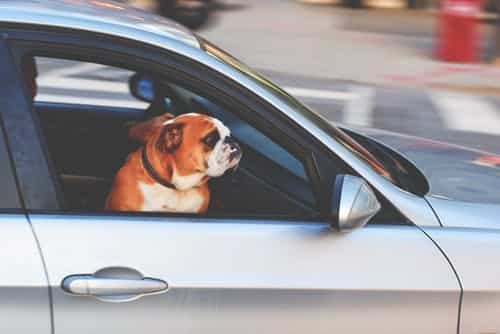 Prepare for compromises
While the area around Mt. Taranaki is surprisingly accessible and dog-friendly, with a gorgeous pet-friendly campground and plenty of interesting walking trails around Hawera, the beaches around Northland are unforgettable but a vast majority of places don't allow dogs, any time of day, primarily because of wildlife protection, especially the kiwi.
While this makes sense, keep in mind that if you want to reach awe-inspiring landmarks like Cape Reinga and Ninety Mile Beach, you'll pretty much have to leave poor Fido inside, dash out to see the scenery and be on the road with the AC on before it gets too hot.
While many people have fears and doubts about travelling with dogs, the truth is that when it comes to car trips, people and dogs aren't much different. Tailor the tour around the Islands primarily based on how well your pet copes with road trips, but also take dog-friendly places into account.