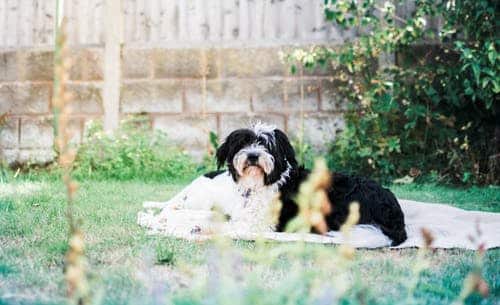 Being physically active is incredibly important for the health of your pet. The reason why this is so important is due to the fact that about 62 percent of Australian households own pets, with 38 percent of these households owning a dog. Sure, sometimes even an evening walk can be more than enough but if you're really determined to help your dog develop its musculature and strengthen its bones, what you should do is make a dog run.
This requires a lot of work and the decisions that you make will determine both the health of your dog in the long run and the budget that you'll need in order to make this right. With that in mind and without further ado, here are several tips for making a perfect dog run.
1.      Do some preparatory work
The preparatory work that you do, prior to the initiation of works, will be a major factor when it comes to determining the budget of your project. What you need to consider here is the location of the dog run in question and then think about the size of the area that you want to have a dog run on. Acquire all the equipment you'll need for this project.
Due to the fact that the majority of works require some simple digging and landscaping, this won't be an expensive item on the list. Finally, you need to determine materials that are going to be used in the construction, which leads us to the next vital part of the process…
2.      What to put on the ground?
Dirt and grass are by far the most commonly used materials due to their cost-efficiency, especially due to the fact that they're already there. Nonetheless, this cheap option has some drawbacks, especially after rain when it becomes muddy. Second, it's not ideal for picking up droppings and third, it won't take your dog long to turn the grass into the dirt (especially if you have multiple dogs).
Another great solution is gravel, due to the fact that it's easy to install and it's quite cheap. The problem is the fact that it requires a lot of maintenance, seeing as how dogs running up and down will create paths, which means that you'll be left to even it out.
Some people prefer to use wood chips as a surface and the benefits of it are the fact that they are quite cheap and easy to obtain. The problem with them, however, lies in the fact that there are a lot of parasites living in these chips and it's quite easy for these chips to absorb urine.
From the standpoint of hygiene, your safest bet is definitely to go for concrete. Although not an ideal surface for running, concrete is simple, clean and can't be destroyed by dogs. In order to see the amount of concrete you'll need, as well as how much this project will cost, you can measure the surface and then find a specialized concrete calculator for Australia and get an accurate estimate. These calculators are incredibly pragmatic, due to the fact that they give you a chance to choose the shape of the area as well, thus leaving you with a lot more space for creativity. Speaking of which…
3.      Outside-of-the-box ideas
Another thing you can do is go above and beyond to make this dog run count, instead of just giving them a surface that they can run on. This is especially important when you're working in a small area and want to make up for it with creativity and options. By introducing some additional features like climbs or obstacles, you'll make the run more mentally stimulating for your pet. Not only will this make the run in question more interesting for your pet but it will also help them develop abilities they didn't even know they had.
Personalizing their dog run with their favorite toys, a dog house (even if they live indoors) and some scenery may also be a good idea. Another thing you need to consider is whether you want to have the dog run enclosed or open. Both of these ideas have its benefits and drawbacks but remember that erecting a fence might be a significant additional expense.
Keep in mind that building a dog run doesn't take a lot of work or major investment. However, saving on materials and methods will most likely increase the amount of maintenance that you have to invest or compromise the well being of your beloved pet. In other words, while you do stand to save some money, the real price that you get to pay usually turns out to be a lot higher.