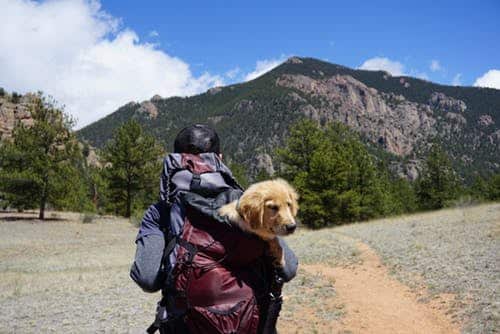 There's nothing better than sharing your adventures with your furry companions. However, since traveling can be quite stressful, make sure to prep well using the following tips that will ensure both you and your dog have a fun and pleasant trip.
Have a checkup
If your dog hasn't had its checkup in a while, make sure to visit your vet before the trip. This way, you'll ensure all vaccinations are up to date and your dog will be safe from any threat you might come across at your destination. Also, ask to copy your dog's medical records in case something unexpected happens on your trip. If your pup takes medication, bring an extra few pills that will come in handy if you get delayed abroad.
Shop for a good crate
If your dog is used to traveling in a crate, make sure to equip it with something secure and airy. Traveling can become overwhelming and hot very quickly, so good temperature control is crucial. Your crate should be big enough for your dog to stand up and turn around, so take plenty of measurements and even test it if allowed.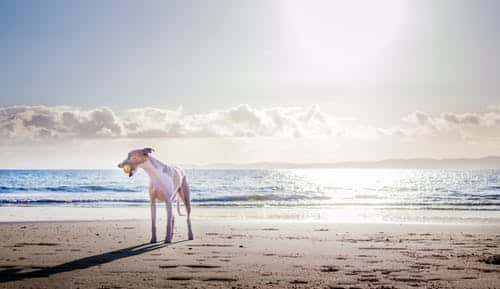 Pick good accommodation
While many hotels, motels and bungalows say they are pet-friendly, in reality, a lot of them aren't at all. They either accept you to leave your pet in the car, require it to be crated all the time or try to charge extra for pets. So, make sure to do some good research and make a few phone calls before you make reservations. Check if they have breed restrictions, extra fees and special rules for dogs. Don't let that discourage you, though. There are many accommodations that are truly pet-friendly and allow you to relax and have a peaceful stay.
Don't run from road trips
Road tripping is a great way to discover your destination, especially if you're planning a longer vacation. Plus, it's much more comfortable for your dog to travel in a private car than on a bus or train! So, when you arrive at your destination, locate a reliable yet cheap car rental agency where you can pick out a car that will fit your budget and needs. These usually offer everything from compact hatchbacks to SUVs, but spacious vans are just perfect for long road trips with a few friends because of their comfort and ability to take you everywhere from wilderness to cities. Most of these agencies accept guide dogs, so if you're traveling with your little helper, your group will have no issues renting a vehicle for a fun road trip.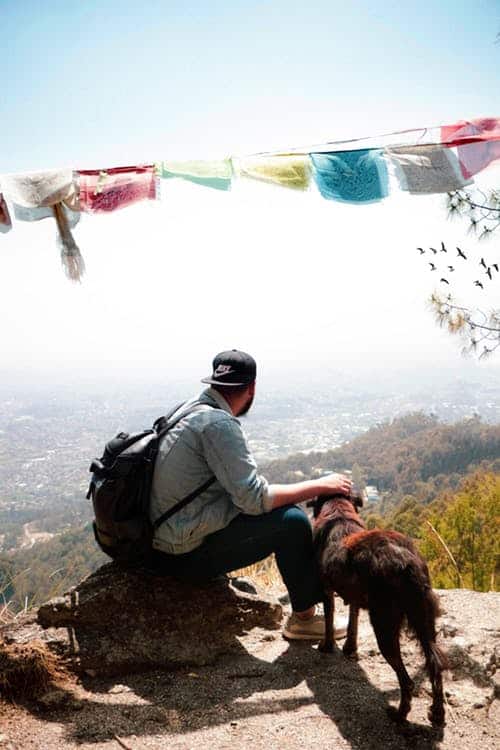 Concentrate on safety
If your dog is traveling in a crate, make sure it's fastened and safe from sliding and flipping in case of abrupt stops. Dogs that forgo the crate have to be always kept in the back seat and leashed to a seat buckle. This will keep your pet from jumping out the window, disturbing the driver or getting injured in case of an accident. Because of its size, your dog will turn into a little projectile if you get in a car crash, so make sure to keep it buckled in the back seat for everyone's safety.
Pack well
Make sure to pack a nice little travel kit for your pooch. Travel papers and medication is the most important part of every travel bag for your dog because those will ensure your dog is safe and healthy. Next, don't forget to pack its bowls and leash, as well as a few grooming supplies. If your dog has specific dietary needs, bring food and treats as well. You never know whether you'll be able to find your dog's brand of food at your destination. Also, packing a few toys and your pet's favorite pillow or comfort blanket will give it a sense of familiarity and allow it to relax.
Grab a good collar
Make sure you invest in a quality collar and leash for your pup. An updated dog tag with your information will come in very handy in case your dog runs away. Today you can find comfortable fluorescent collars and leashes that will ensure your dog is safe during your evening walks or when you get out of your ride to stretch during the night drives.
With prep like this, you can embark on your trip knowing your dog will be happy, relaxed and safe. Just don't forget to bring your camera to record your adventures!