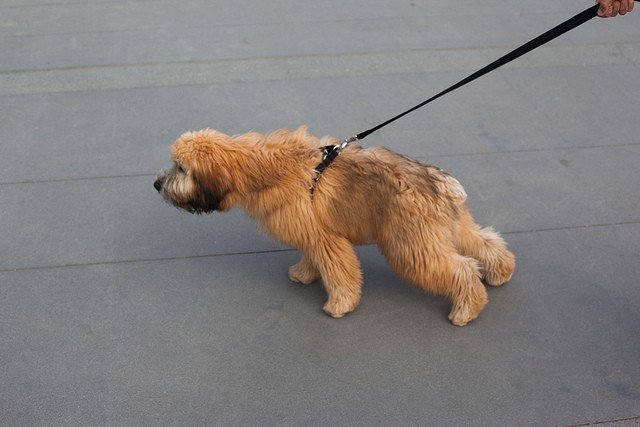 One of the most important steps for a dog owner to know is how to stop your dog pulling on the leash so both of you can enjoy a leisurely walk. Most of the problems start once the dog realizes they can pull you along during the walk and take control of the situation. Once this happens, the dog believes he is in charge and becomes the leader of the pack.
There are a wide assortment of products and gadgets available on the market for owners who have a dog who thinks he is in control, and most of these will divert the dog's attention or simply add pain to the walk. If you have to try and correct your dog every ten seconds during a walk, there is a serious problem. The odd thing about this situation is that the dog knows how to walk on a leash without correction. All you have to do is let your dog know that you are the true pack leader.
There is a simple way to think about this. Your dog realizes that there has to be a leader on the walk and they are simply taking the job of leader. This will become more of a psychological battle than a physical one if you know how. The first stage of the walk is where you are shown to be the  pack leader as you are leaving the safety of the home or den as it is known to the dog. No dog will take control over the walk as it could be dangerous this is assuming you have control inside.
We have some easy tips to try before you head out of the house the next time.
When you bring out your dogs leash wait until the dog has fully calmed down before it gets attached to them. This is the one stage you never want to rush and get your dog overly excited about.
You will also want to make sure that you have control over your dog inside while walking before going outside and there are some incredible videos for this purpose.
Start by walking around the house while crossing in and out of the tables and chairs and have your dog follow you.
if the dog starts to pull you while inside simply change direction very abruptly.
If the dog still continues to drag the other way, hold the lead firmly for 10 seconds and call for your dog. They really have no other option and will follow you as long as you are patient.
The doorway is one of the most important spots to gain control, never let the dog barge out of the door first.
Start by practicing walking through open door ways, making sure you are always in or out first. Keep doing this until your dog relaxes and allows you through first.
Watch your posture when walking your dog and make sure it is relaxed and that your shoulders are down and arms are straight at the elbow.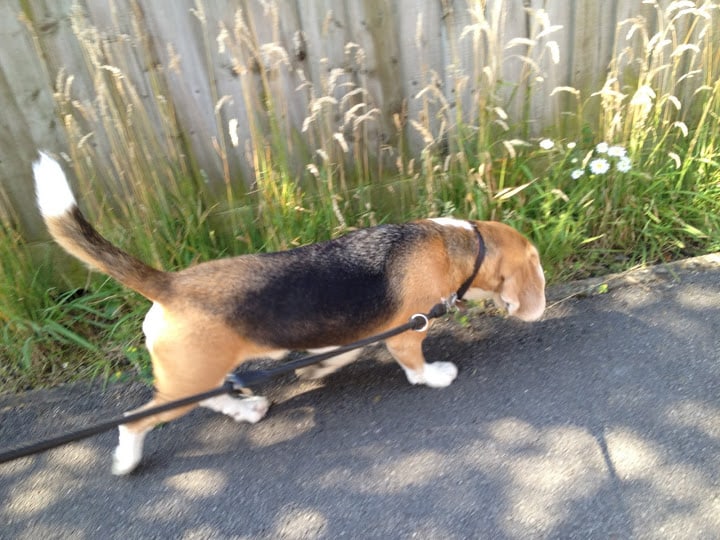 Obviously, there are going to be many differences between reading about how to stop dog pulling and watching it. While there is plenty of advice I can write about it will not compare to seeing it on video.
There is an incredible site by the skilled dog trainer, Doggy Dan who will instruct you in a very practical and gentle sense to dog training.
He will show you everything you need to know about being the pack leader in your home. The site is known as "Online Dog Trainer" and it is one of the best places for dog owners to go to learn new and unique methods for training their dogs including how to stop dog pulling on leash.
Don't let your fur baby take control of the walk when there are simple solutions!!