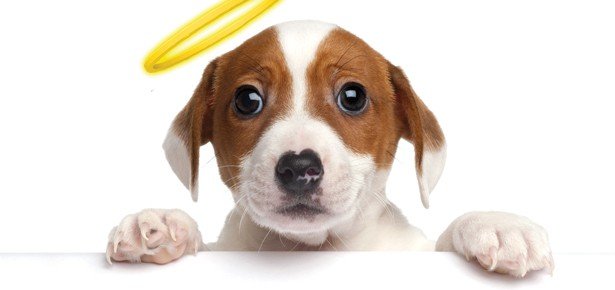 When considering a perfect dog, everyone wants one, but do they really exist? Let's take a look at this from another angle, is there a perfect person out there? Hopefully, you've come to the same conclusion that we did, the answer, is no.
Of course, there are some great people out there, thus, there are also some pretty amazing great dogs. Is there a secret?
Here is my advice:
Before you sign your new puppy up for puppy kindergarten, ask yourself a few basic questions. What do you want your puppy training to accomplish? Do you want your friends to tell you how cool your puppy is? Or, do you want them to notice how gentle and well behaved your puppy is?
Sadly, too many people choose the first scenario and they are left with a very misbehaved dog. They must then warn their friends to avoid touching the dogs head. Avoid going near his or her food dish. Don't play with his toys. Before you know it, there are more rules than fun.
Crazy, Isn't It?
Sadly, too many of us teach our dogs how to sit and stay, but we forget or neglect to teach them other basic commands that can set them apart from a misbehaved dog.
Why Is This?
Most trainers of dogs are stuck in the same rut that everyone else is stuck in, they are doing the same old thing and guess what, they are getting the same old results. It's rather like sheep, if one jumps off of the cliff, the rest will follow without hesitation.
Seriously, have you ever heard of a dog being put to sleep because he failed to do a circus trick? Didn't think so. Oddly, that is what your puppy is learning in puppy kindergarten. How to do tricks and maybe how to sit properly and stay.
Before you sign your new puppy up for puppy kindergarten, before you teach him how to do a commando crawl, roll over and play dead, before you teach him to give high fives, you need to do some soul searching and ask yourself a few questions.
Is this what I want my dog to do? Do I want a circus dog or a pet? Do I want my friends to say, "Wow, where'd e learn that?" or do I want them to remember me and my dog because my dog has good manners?
The sad part about the first scenario is this, after the dog performs for your friends, you have to warn them to leave his or her toys alone, she's territorial. Then, you have to tell them to stay away from his food dish if he's eating and you have to tell them not to allow their kids to pet him near the head. Whew, that's a lot of rules.
Crazy, But True
Sadly, we often spend more time teaching our pets to do silly tricks than to use their manners.
Yet, aggression is rarely reigned in. Sadly, a lot of dogs are put to sleep because of aggression. They are also put to sleep for barking too much, not playing nice with children or owners and for growling. Ouch! That's a lot of dogs that aren't with us any longer and it could have been avoided.
Seriously, there is nothing worse and more annoying than a dog that is out of control. He will pull you on his leash, he won't listen and come when called and forget trying to get him to leave other dogs and people alone. In short, he has really bad doggy manners.
Not many dog trainers teach you how to prevent aggression and bad walking manners. Why, you may ask? Because they themselves don't understand it.
For most people, the perfect dog will do the following:
1. Stay calm with other animals.
2. Be friendly to everyone, especially children.
3. Relax and obey in and around your home.
4. Come when called while out playing.
5. Behave when being walked on his or her leash.
Excellent points, are they not?
So, you're probably wondering how to achieve this behavior.
Thanks to Doggy Dan's Online Dog Trainer Video, you can do this easily.
His website is an amazing collection of videos that will show you, step by step, how to get that perfect dog you've always dreamed of. In fact, he uses his 8-week old puppy, Moses, to walk you through the process for an entire year.
That's right, you can see how your puppy should be learning at each and every stage week by week. You'll get in-depth training for your puppy and do it yourself. If you've ever wanted the perfect dog, head over to Doggy Dan's site here and take a look.
Some of the links in these posts are "affiliate links." This means if you click on the link and purchase the item, I will receive an affiliate commission. Regardless, I only recommend products or services I have researched or use personally and believe will add value to my readers. I am disclosing this in accordance with the Federal Trade Commission's 16 CFR, Part 255: "Guides Concerning the Use of Endorsements and Testimonials in Advertising.