What could be worse than this?
You wake up one morning to another beautiful, sunny day. Then you walk out of your bedroom and see your puppy rolling around on the floor in his own poo. It is absolutely everywhere.
It's going to take you at least 30 to 45 minutes to clean it all up. You are definitely going to be running late.
Is anything more frustrating than this?
You take your 1-year-old dog or puppy outside to pee. After they pee, you go back into the house. Within a few seconds, your dog continues sprinkling all over the new rug.
Potty training a puppy surely shouldn't be this hard or take this long!
You are absolutely right. It shouldn't be this difficult, and it isn't.
There is no magic pill that exists. However, there are lots of little tricks to turn around your puppy's toilet training, and most of them you're probably not using.
What is really crazy is that a majority of people don't do any of the following things because no one has ever told them exactly what they need to do. No one has ever sat down and explained to them just how important all those little things are and the best way to potty train a puppy.
And the thing about it is, all of these things are so logical and simple. So let me help you get pointed in the right direction by providing you with a few tips so that you can start to get the idea. Then I will let you know about this incredible puppy toilet training program that I discovered that some of you might be interested in.
1. Stay calm
The very first thing that you need to accept is the fact that you are the one who is responsible. It is similar to training a baby or young child how to use the potty. You really can't blame your puppy or dog that they aren't toilet trained yet and then take out your frustrations on them. That, in fact, can set you back a lot. Being annoyed, yelling at your puppy, and becoming angry isn't going to help encourage them to be able to relax and obey your commands to go outside.
Imagine attempting to use the toilet while having a frustrated and angry person standing right there glaring at you.
All that nonsense about rubbing your dog's nose in their poo and telling them not to do that is just old school and completely out of date. Dog owners who do those kinds of things are completely missing the point.
Just take a minute to think about this.
So why did your puppy pee inside the house? Because he needed to go. Isn't that right? He was probably trying to hold on and feeling like he was going to burst and thought, "I need to pee, like right now!"
And if your door was closed, what do you expect he was going to do? It's not like your puppy is vindictive or trying to get back at you.
So if you rub your puppy's nose in it, they still won't know where they're supposed to pee. Repeat; they still won't know where to go. Did you get that yet?
So when you start to yell at your puppy for peeing in front of your couch, the only thing you are doing is letting your puppy know that it isn't the right place for them to go.
However… they still don't know where they're supposed to go. You have got to show them where. They need to be trained. That's why they call it puppy toilet training in the first place.
2. Stay focused on your goal.
It is kind of strange that the biggest mistake people have a tendency to make when it comes to puppy toilet training is actually the most critical one. A majority of individuals take their eyes off of what the goal is too soon. When their puppy gets it wrong, they start to tell him off. Here is the big secret…
Continue to reward your puppy with tasty treats each time they go where they are supposed to go.
Every single time. That's right. Give your dog great treats that he will really enjoy. For a very long time. Nothing can motivate a puppy faster than getting rewarded with a few amazing delicious treats right after doing their duty.
Notice that I said immediately. I'm not talking about 30 seconds. You should do it within 2 seconds. If you do it too late, your puppy will lose the connection it has wit peeing. Get the treat in their mouth quickly so that they will also quickly see the connection between the two.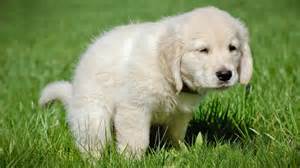 You want there to be that aha moment when your puppy thinks, "So if I pee on the grass, you'll give me a really tasty treat? Okay, that's a deal."
Unfortunately, a majority of people just reward their puppies for a couple of weeks and then stop doing it. They forget, run out of treats, get bored, or just can't be bothered.
One great tip I heard the other day on this excellent 40-minute audio on puppy toilet training was to leave a jar full of treats outside by the potty area so that there will always be some on hand, even when you forget to take some treats with you.
3. It takes time
Keep in mind puppies are still small and young. It does take time, and they're still learning. Anybody who has young children can tell you that.
Potty training for a dog takes a lot of patience and time! For young children, it takes 3 years or longer sometimes.
Just think about that for one second.
Just how old is your puppy anyway? 16 weeks! Kids aren't even able to lift up their heads when they are that age, so why do we get frustrated when our puppy isn't completely toiled trained by then?
So relax and take a deep breath. Fortunately, your puppy is completely normal, and you can do this.
So stay focused on your successes and learn how to put mistakes behind you quickly. It's a great way to learn. Figure out what you might have done differently. However, don't go around beating yourself up. The good news is it won't last forever, and we have all been there.
4. The rug
Here's another small tip that I heard on the puppy toilet training audio I spoke about earlier. In a second, I'll tell you about it. It really made me smile since it's exactly what happens with so many dogs.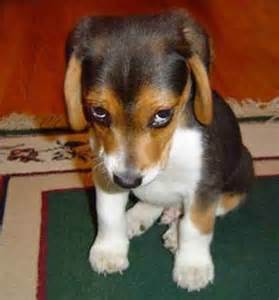 Here is the situation…
Your puppy discovers a thick, nice piece of rug. It isn't carpet. This rug feels so nice, kind of like grass, and appears to be a great place to pee. So they pee on it or maybe poo too.
Unfortunately, it's a brand new, white, tick, shag pile rug. It's one that is very difficult to get the smell and stains out.
Even when you clean it carefully, your puppy will still be able to smell the poo and pee, so it smells like a great place to go. Pretty soon, your expensive, beautiful shag pile rug has turned into a very expensive puppy potty training pad.
The solution is very simple. Take it up and then put it back six months from now in perfect condition. No marks, no stains, and no regrets. When it comes to a shag pile rug, trust me on this one. Don't take any chances!
5. Knowledge is power.
In terms of toilet training, there are so many things for you to think about. You just can't come up with everything on your own. You need someone to share the secrets with you before your toilet training goes south.
The best place I have discovered for getting all of the important tips on puppy and dog training, including toilet training for dogs, is The Online Trainer, which is Doggy Dan's site.
Dan offers you a $1 three-day trial for the website so that you can try it out. I strongly recommend that you check out the inside of the website right away.
The website contains more than 250 videos. This includes an entire section that has an incredible 40-minute puppy toilet training record. It is amazing and covers everything you could ever want to know about the subject. The following are a few tips to help give you a good idea of what is inside the website:
– What to do at night and while you are at work in order to prevent accidents from happening. What you should leave with them and how long you can leave them alone.
– How to get your puppy set up so that he can win and not make mistakes with his toilet training.
– The reason why some puppies regress when they are around four months old, and the reason why it is so critical to immediately get your puppy back on track.
– Older dogs. Why dogs who are already several years old might start to suddenly pee inside the house along with what can be done to stop it.
– How to break old habits if your puppy starts to pee all over your house.
– All the information you need for crate training if you decide to use this approach with your puppy.
Plus, you will get all of the advice and tips on practically every topic related to puppy toilet training, including puppy potty training schedule and frequency, watering, feeding, and cleaning up messes.
As you can see, this is a huge subject. I hope reading this will help you manage your puppy's toileting more quickly.
If you are struggling right now and would like to immediately end all your frustration, then I strongly recommend that you check out Doggy Dan's website called The Online Dog Training. Look at the section on Puppy Toilet Training.
Don't forget, Dan is offering a $1 trial for three days on his site. Just Click Here to get access.
Some of the links in these posts are "affiliate links." This means if you click on the link and purchase the item, I will receive an affiliate commission. Regardless, I only recommend products or services I have researched or use personally and believe will add value to my readers. I am disclosing this in accordance with the Federal Trade Commission's 16 CFR, Part 255: "Guides Concerning the Use of Endorsements and Testimonials in Advertising.