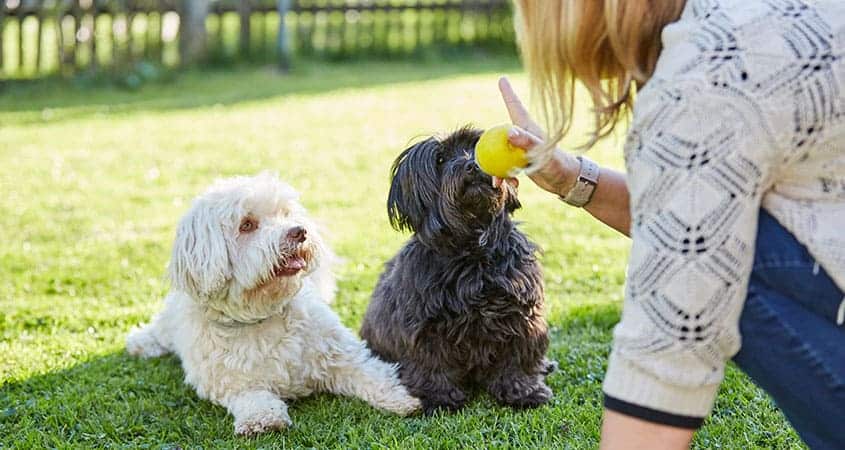 I have been asked by many people about signing up for an online dog training site, and whether that is a good investment or not, or whether it would be better for them to spend money on an in person professional trainer.
That is a great question to ask. In my opinion, you should consider the following 4 key areas:
1. Cost
2. The solution's quality
3. Ease of Use
4. Support
You will probably be quite surprised by the answers. So let's get started with considering these key areas.
1. Cost – Just Because Something Costs More Doesn't Mean It's Better.
Many of you who are reading this article will be glad to spend however much it takes in order to get an effective solution. That's really great. You might want to make sure that your puppy is raised properly or you are trying to save your dog from himself or make your home peaceful once again. However, you might not have hundreds of extra dollars to spend on various dog trainers before finding a solution.
However, here is an important fact for you to consider: Spending lot of money won't necessarily help you find a good dog trainer to solve your problem.
In Person Dog Trainer
In order to get a dog trainer to visit your home, the cost will start at around $50 for the initial hour (if it costs any less you will need to wonder why the trainer is so cheap), and could go as high as $500 for a few hours worth of work. You should always check to see whether numerous sessions are going to be required since the total cost often can be much more expensive than just the initial booking is. A lot of trainers will try to get their foot in the door, by making an assessment and establishing a relationship with you before they explain that your dog has a serious problem that requires multiple sessions. Then after several sessions you haven't seen much improvement and you are out $500.
Online Dog Trainer
Many video sites have an approximately $40 entry point. That provides you with access to a large volume of information that may be in writing, audio and video format. A few very generous websites even provide you with trial access to the website for only $1. One of those sites is Doggy Dan's video site.
With this option, you can check out the site before you have to pay the fee to join. This is a sure sign that the product you are dealing with is high quality.
Winner: Online Dog Trainer
2. Solution's Quality – Be Careful With Your Choice
In Person Dog Trainer
The world of dog training has unfortunately exploded in recent years, with thousands of people who love dogs becoming dog trainers practically overnight. They aren't the same thing. You may have a friend who loves dogs, but that doesn't mean he can help to train your dog or help you with your problem. There are many dog trainers out there without any experience and with qualifications that aren't even worth whatever paper they're written on.
Of course there are some very good dog trainers around. However, it isn't always easy to find them. If you are searching for one to work with, be sure to ask people you know for recommendations first.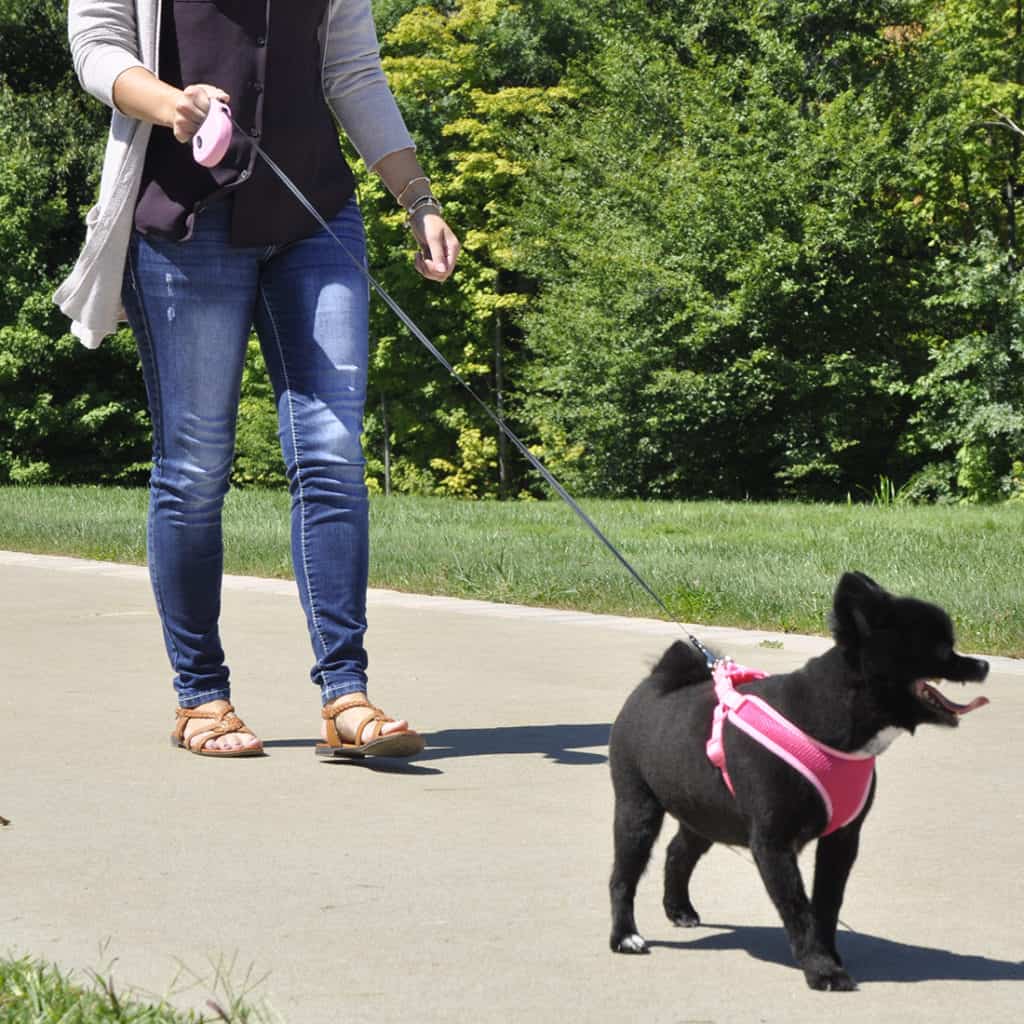 One main advantage of having a dog trainer come out to see you in person is they can see your dog in real life, observe and watch them, which helps them be able to come up with a personalized solution specifically for your dog. If they have the proper experience, they also will have the ability to easily tailor things to your personality and home.
Online Dog Trainer
The main benefit of using online dog training for your solution is that you generally will find that the experience that is offered is much greater than what a dog trainer on the corner might have. The methods they can demonstrate, number of dogs they have trained and quality of the solutions they offer will all be much more extensive than what most in person dog trainers can provide.
To summarize, which ever option you decide to go with, be sure to do your research first. Read testimonials, speak with individuals who have used their services and get referrals from people you know. Are the testimonials  recent and do they look genuine? For a good example of real dog owners singing the praises of an online dog trainer visit: doggydanfanreviews.com.
3. The Training's Ease Of Use- The Joys Of Technology vs Personality
In Person Dog Trainer
If you are fortunate enough to have a highly recommended, enthusiastic and fun dog trainer within your local area, then it could be a really good option for you. However, they tend to be pretty rare, and if you're reading this, chances are you don't.
Online Dog Trainer
Ease of use is one of the things that many individuals really love about online dog training sites.
You can view them at any time, day or night, and from any place in the world.
It doesn't matter whether you're at the dog park, at home or at work, if you are wanting to have a few reminders, you can take a quick look and then apply the advice right then and there.
Parents can always log in and watch more dog training videos while their children are in bed, which can be invaluable.
Having an online solution available means that you won't have to eat into your precious weekend time and everyone will be able to do it whenever they are available.
Attempting to get the entire family together at the exact same time can often be nearly impossible. I
t's also a big bonus to be able to break down the training into shorter half hour sessions.
Having a dog training marathon that lasts for three hours is frequently too much. However, since it reduces their travel time, many dog trainers like doing it that way.
When making use of an online training solution, it usually does require that you know how to use computers and have a basic understanding of them.
However, these days, they are becoming increasingly easier to use.
Winner – Online Dog Trainer
4. Customer Support- Don't Be Left Stranded
In Person Dog Trainer
There re some dog trainers that will come out for multiple visitors. However, you do need to make sure know what is included in the price that they quote you. Otherwise you could find yourself in a sticky situation. The more money you pay, the more desperate you will tend to be to want to come up with a solution.
There will come a point, however, when you come to the realization that it doesn't matter how many visits there are, and that the solution you were hoping for isn't going to occur the way you had hoped. If email or telephone support is included as part of the price, it will be definitely worth it as long as they set aside the time for you when you request it.
Online Dog Trainer
A majority of dog training sites have a forum that is included where you can ask questions and get answers to them. Some websites will let you add links for video clips that can be watched so that the dog trainer who is answering your questions can get a good idea of what is taking place. You could video tape your dog being bad and upload it to YouTube. Then you could go into the forum and ask a dog trainer to help you with your problem.
Winner – Draw
Summary
When it comes to ease of use and cost, nothing can be better that a quality online solution. Technology really is amazing these days, and is being put to good use by video websites. In terms of support, the quality that you receive will depend on the specific solution that you select, and this can vary greatly. Both options have the potential to provide great solutions for you.
In terms of the quality of the solution that you choose, there are great online solutions as well as very good dog trainers that are available. For a majority of people, the most important factor is that the chances of finding a first-class, really great dog trainer in your area is quite small.
The key is to choose a great solution. In terms of all four areas of Support, Ease of Use, Quality of Solution and Cost, you won't find a higher quality website than Doggy Dan's. The website is probably the finest example of a site that offers high quality training, is easy to use, has an excellent $1 trial offer, and provides you with the opportunity of asking questions inside the forum that Doggy Dan himself answers.
With more than 250 videos available, I strongly recommend the site for any dog or puppy training problems that you might be experiencing. There is even a whole section included that teaches you how to become established as the pack leader without using aggression or fear, which for long term success is critical.
Enjoy the website, and I strongly recommended that you take advantage of the $1 trial offer right now.
Some of the links in these posts are "affiliate links." This means if you click on the link and purchase the item, I will receive an affiliate commission. Regardless, I only recommend products or services I have researched or use personally and believe will add value to my readers. I am disclosing this in accordance with the Federal Trade Commission's 16 CFR, Part 255: "Guides Concerning the Use of Endorsements and Testimonials in Advertising.